page 9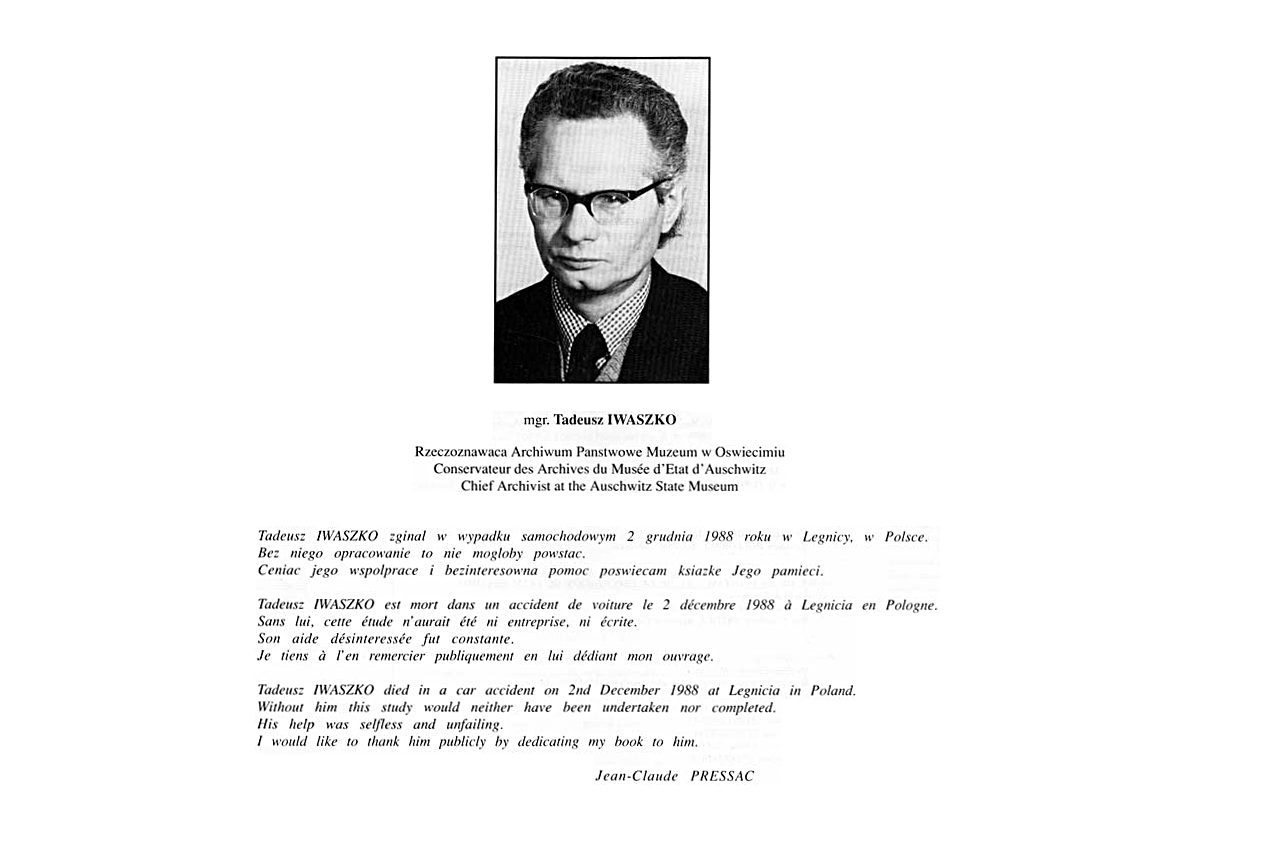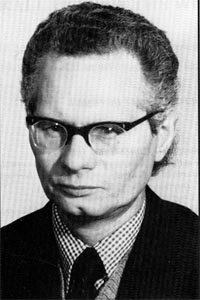 Tadeusz IWASZKO zginal w wypadku samochodowym 2 grudnia 1988 roku w Legnicy, w Polsce.
Bez niego opracowanie to nie mogloby powstac.
Ceniac jego wspolprace i bezinteresowna pomoc poswiecam ksiazke Jego pamieci.
Tadeusz IWASZKO est mort dans un accident de voiture le 2 décembre 1988 à Legnicia en Pologne.
Sans lui, cette étude n'aurait été tai entreprise ni écrite.
Son aide désintéressée fut constante.
Je tiens à l'en remercier publiquement en lui dédiant mon ouvrage.
Taudeusz IWASZKO died in a car accident on 2nd December 1988 at Legnicia in Poland.
Without him this study would neither have been undertaken nor completed.
His help was selfless and unfailing.
I would like to thank him publicly by dedicating my book to him.
Jean-Claude PRESSAC