page 338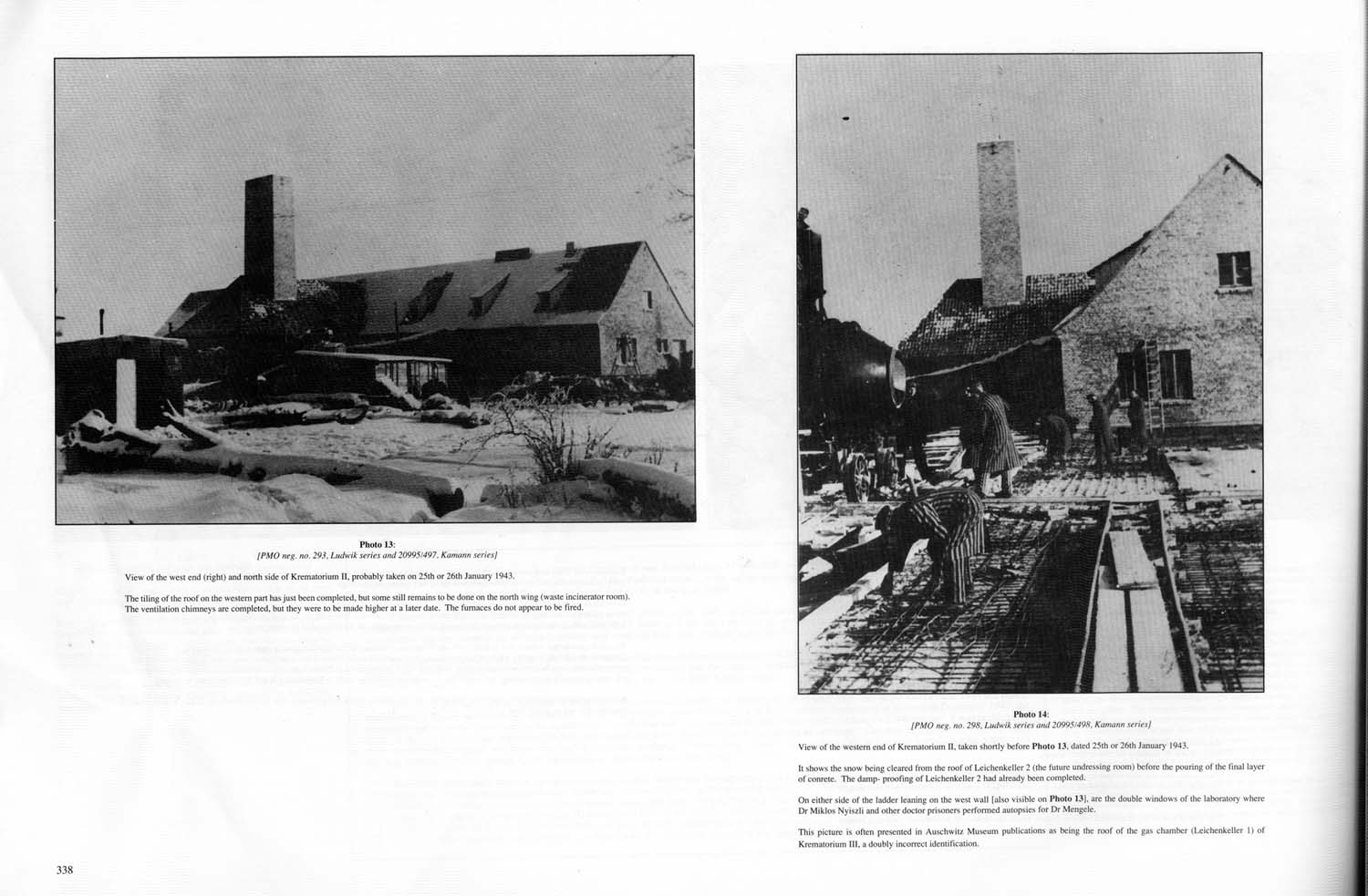 Photo 13:

---

Photo 13:
[PMO neg. no. 293, Ludwik series and 20995/497, Kamann series]
View of the west end (right) and north side of Krematorium II, probably taken on 25th or 26th January 1943.

The tiling of the roof on the western part has just been completed, but some still remains to be done on the north wing (waste incinerator room). The ventilation chimneys are completed, but they were to be made higher at a later date. The furnaces do not appear to be fired.

---
Photo 14
[PMO neg. no. 298, Ludwik series and 20995/498, Kamann series]

View of the western end of Krematorium II, taken shortly before Photo 13, dated 25th or 26th January 1943.

It shows the snow being cleared from the roof of Leichenkeller 2 (the future undressing room) before the pouring of the final layer of concrete. The damp-proofing of Leichenkeller 2 had already been completed.

On either side of the ladder leaning on the west wall [also visible on Photo 13], are the double windows of the laboratory where Dr Miklos Nyiszli and other doctor prisoners performed autopsies for Dr Mengele.

This picture is often presented in Auschwitz Museum publications as being the roof of the gas chamber (Leichenkeller 1) of Krematorium III, a doubly incorrect identification.