page 215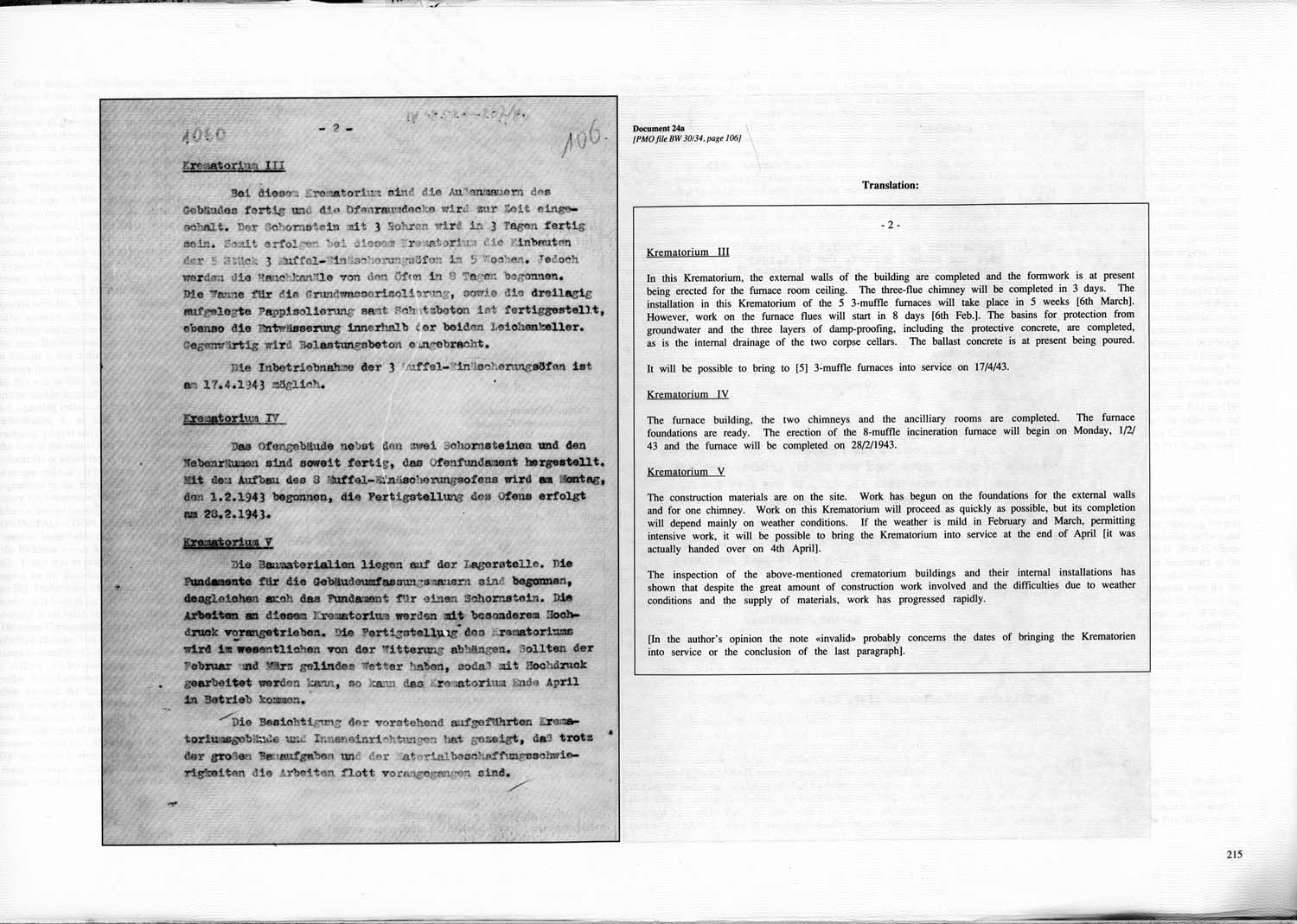 Document 24a
[PMO file BW 30/34, page 106]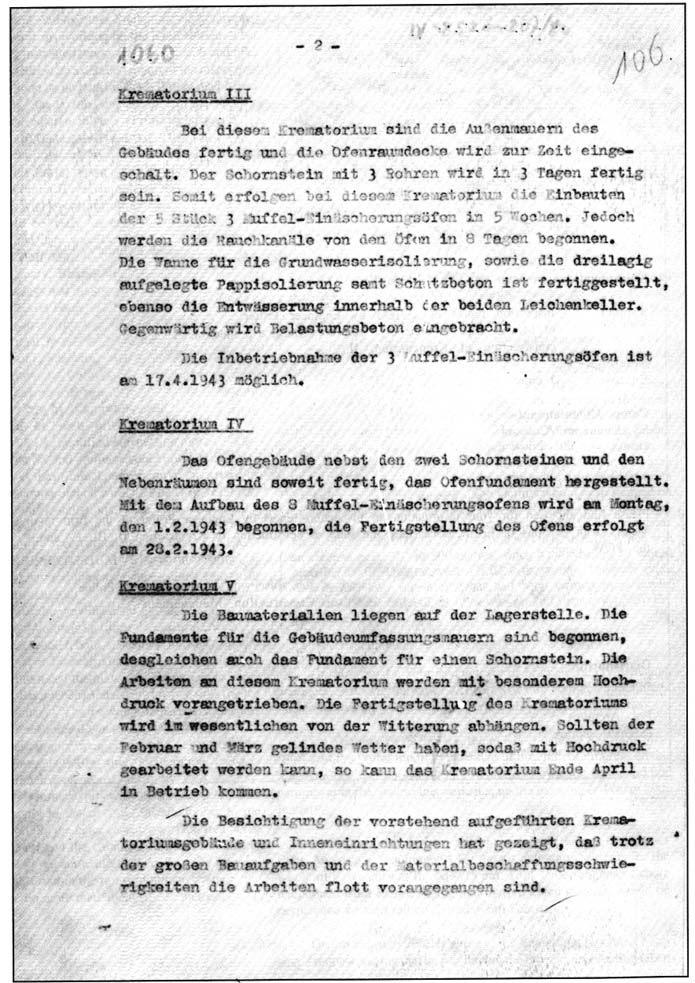 ---
Translation:
— 2 —
Krematorium III

In this Krematorium, the external walls of the building are completed and the formwork is at present being erected for the furnace room ceiling. The three flue chimney will be completed in 3 days. The installation in this Krematorium of the 5 3-muffle furnaces will take place in 5 weeks [6th March]. However, work on the furnace flues will start in 8 days [6th Feb.]. The basins for protection from groundwater and the three layers of damp proofing, including the protective concrete, are completed, as is the internal drainage of the two corpse cellars. The ballast concrete is at present being poured.

It will be possible to bring to [5] 3-muffle furnaces into service on 17/4/43.

Krematorium IV

The furnace building, the two chimneys and the ancillary rooms are completed. The furnace foundations are ready. The erection of the 8-muffle incineration furnace will begin on Monday, 1/2/43 and the furnace will be completed on 28/2/1943.

Krematorium V

The construction materials are on the site. Work has begun on the foundations for the external walls and for one chimney. Work on this Krematorium will proceed as quickly as possible, but its completion will depend mainly on weather conditions. If the weather is mild in February and March, permitting intensive work, it will be possible to bring the Krematorium into service at the end of April [it was actually handed over on 4th April].

The inspection of the above mentioned crematorium buildings and their internal installations has shown that despite the great amount of construction work involved and the difficulties due to weather conditions and the supply of materials, work has progressed rapidly.
[In the author's opinion the note "invalid" probably concerns the dates of bringing the Krematorien into service or the conclusion of the last paragraph].