page 141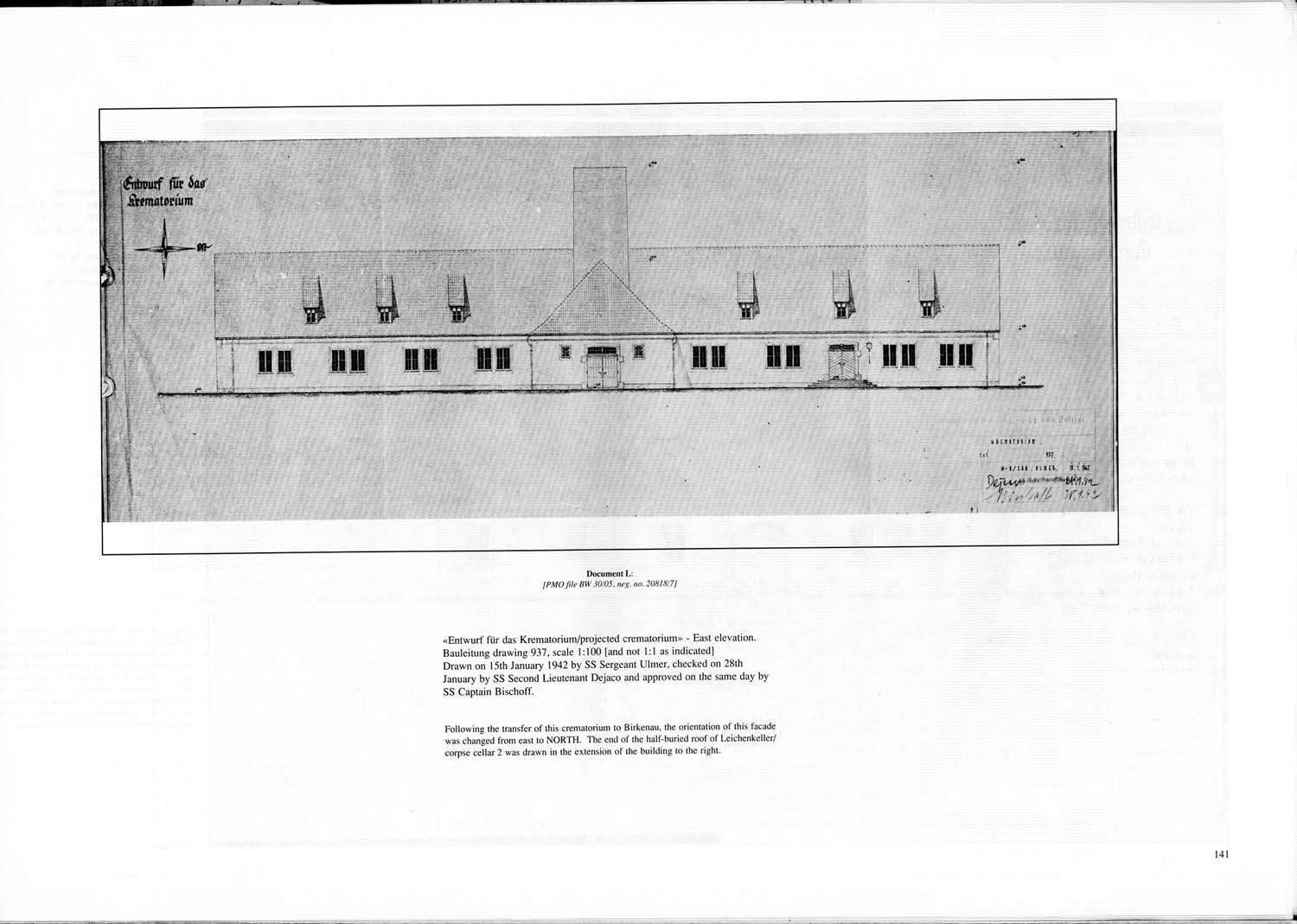 ---
Document L:
[PMO file BW 30/05, neg. no. 20818/7]
"Entwurf fur das Krematorium / projected crematorium" East elevation. Bauleitung drawing 937, scale 1:100 [and not 1:1 as indicated] Drawn on 15th January 1942 by SS Sergeant Ulmer. checked on 28th January by SS Second Lieutenant Dejaco and approved on the same day by SS Captain Bischoff.

Following the transfer of this crematorium to Birkenau the orientation of this facade or was changed from east to NORTH. The end of the half buried roof of Leichenkeller/ corpse cellar 2 was drawn in the extension of the building to the right.