page 77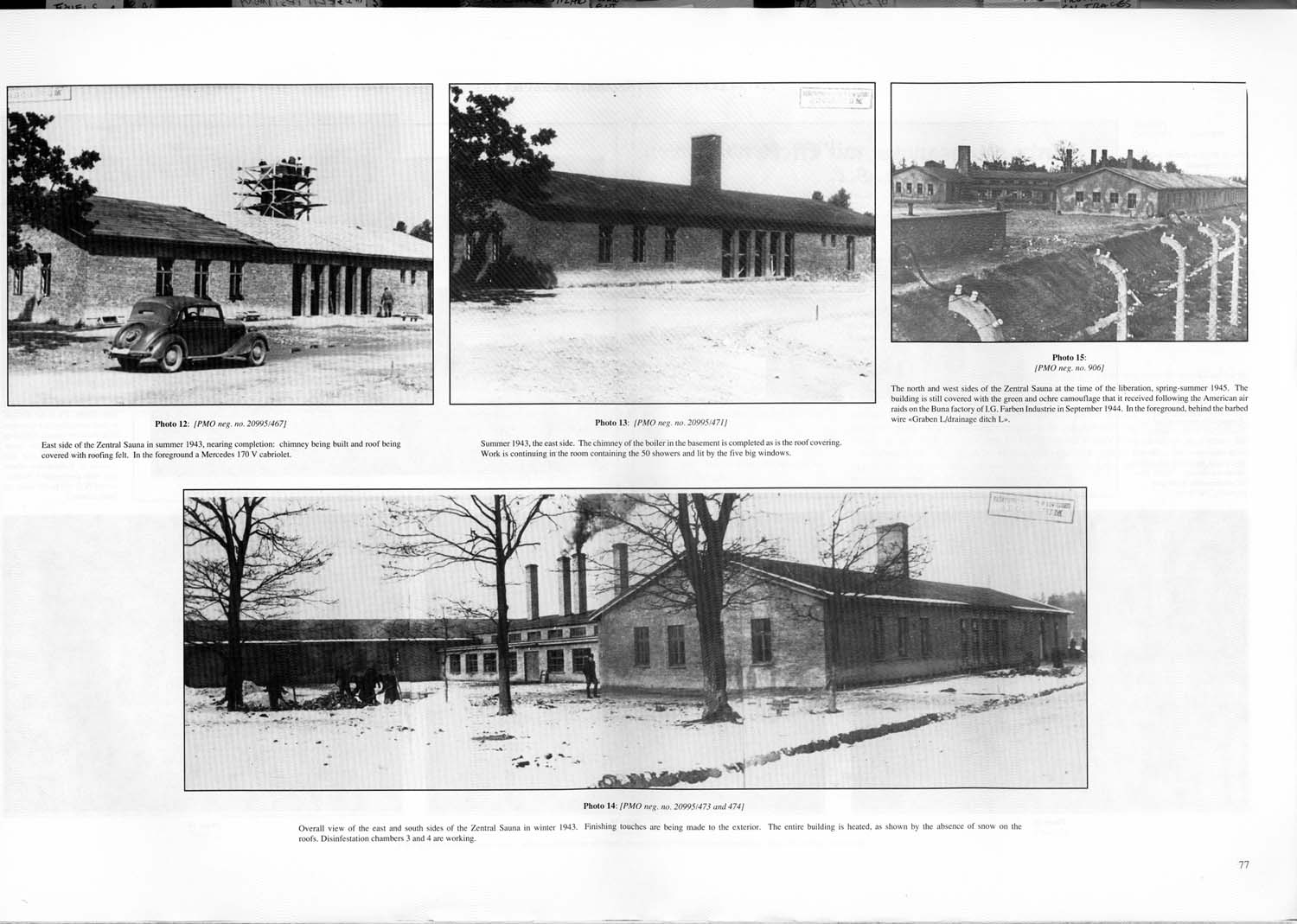 Photo 12: [PMO neg. no. 20995/467]

East side of the Zentral Sauna in summer 1943, nearing completion: chimney being built and roof being covered with roofing felt. In the foreground a Mercedes 170 V cabriolet.
Photo 13: [PMO neg. no. 20995/471]

Summer 1943, the east side. The chimney of the broiler in the basement is completed as is the roof covering. Work is continuing in the room containing the 50 showers, and lit by the five big windows.
Photo 15: [PMO neg. no. 906]

The north and west sides of the Zentral Sauna at the time of the liberation, spring-summer 1945. The building is still covered with the green and ochre camouflage that it received following the American air raids on the Buna factory of I.G. Farben Industrie in September 1944. In the foreground, behind the barbed wire "Graben L / drainage ditch L"

Photo 14: [PMO neg. no. 20995/473 and 474]

Overall view of the east and south sides of the Zentral Sauna in winter 1943.
Finishing touches are being made to the exterior. The entire building is heated,
as shown by the absence of snow on the roofs. Disinfestation chambers
3 and 4 are working.