page 536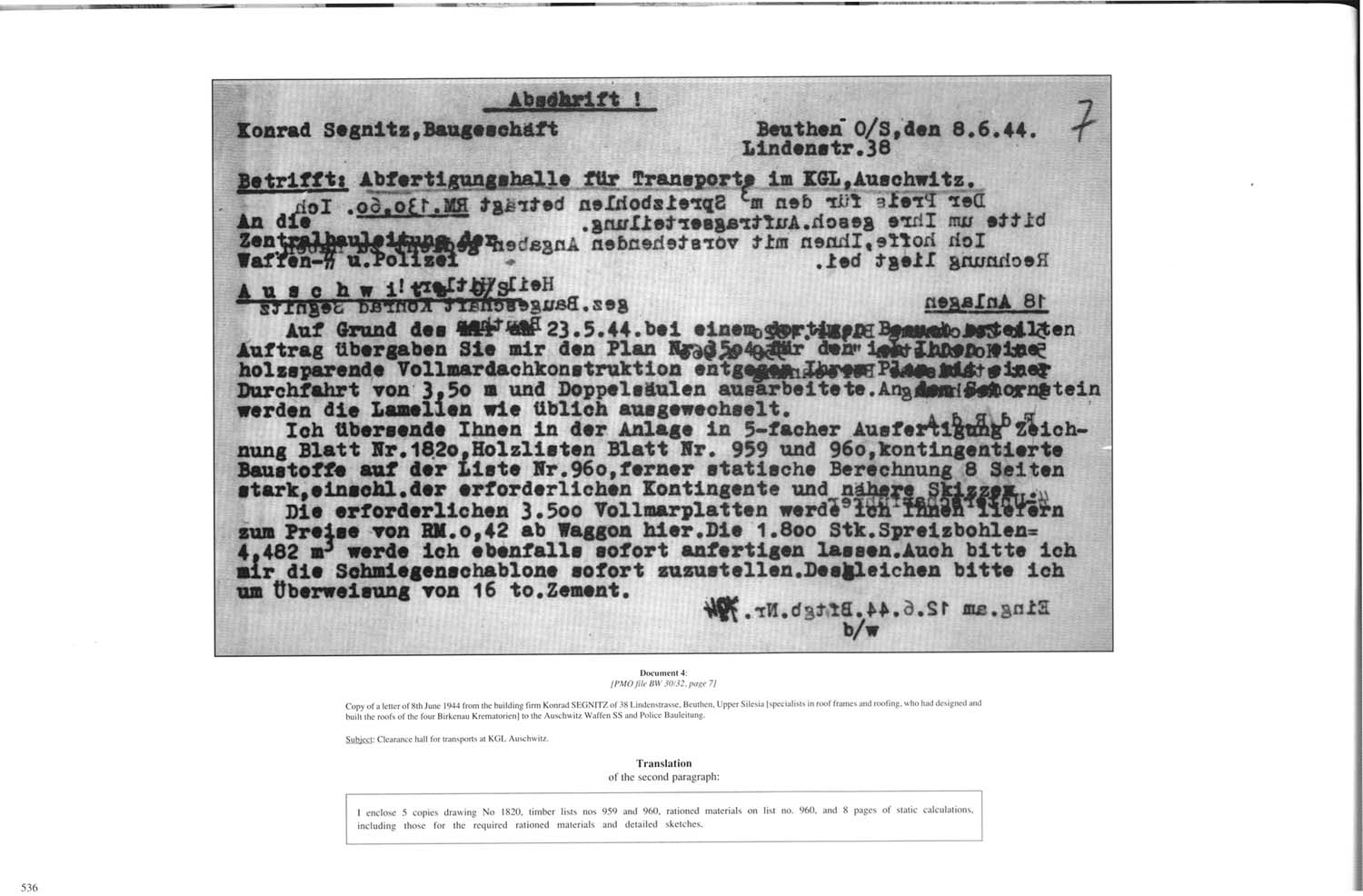 Document 4:
[PMO file BW 30/32, page 7]
Copy of a letter of 8th June1944 from the building firm Konrad SEGNITZ of 38 Lindenstrasse, Beuthen, Upper Silesia [specialists in roof frames and roofing, who had designed and built the roofs of the four Birkenau Krematorien] to the Auschwitz Waffen SS and Police Bauteilung.

Subject: Clearance hall for transports at KGL Auschwitz.

---

Translation
of the second paragraph:
I enclose 5 copies drawing No 1820, timber lists nos 959 and 960, rationed materials on list no. 960, and 8 pages of static calculations, including those for the required rationed materials and detailed sketches.