page 4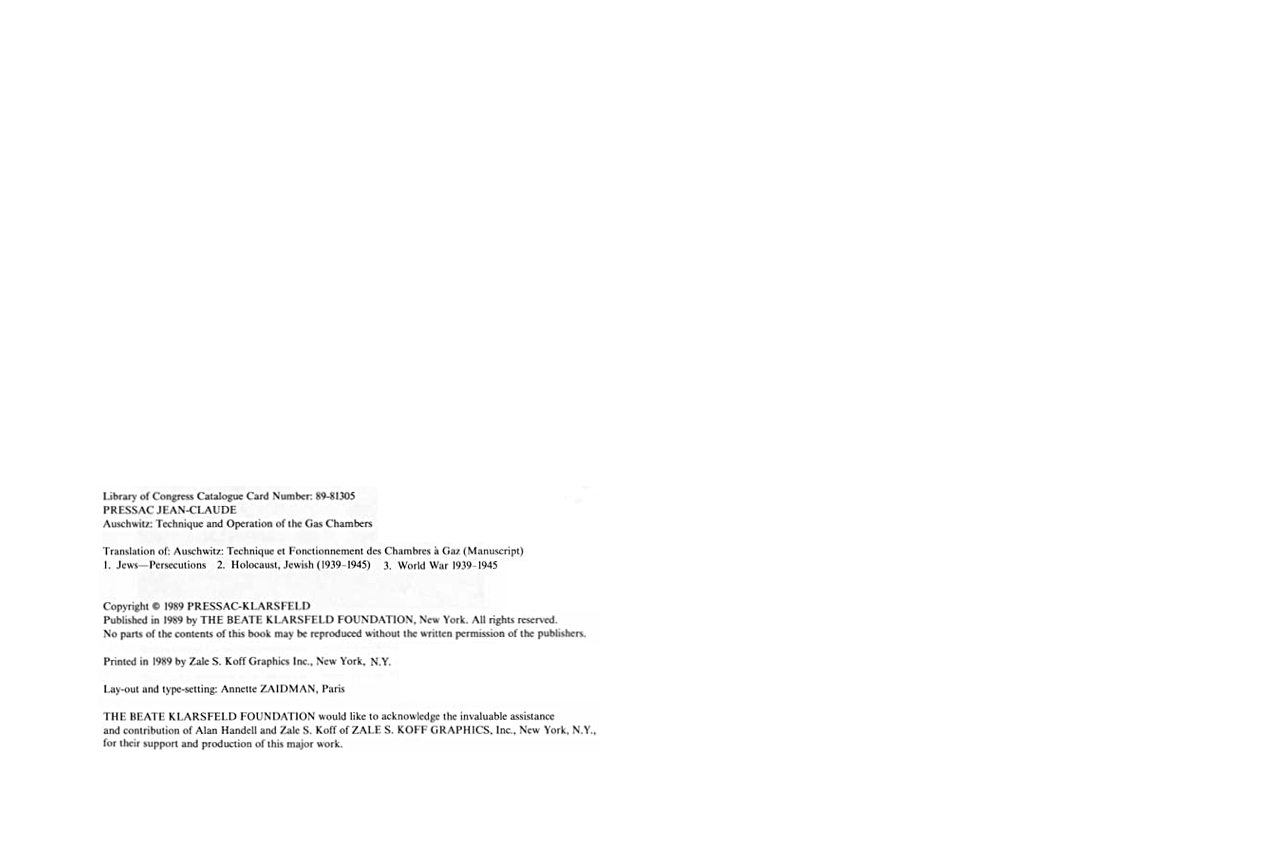 Library of Congress Catalogue Card Number: 89 81305
PRESSAC JEAN-CLAUDE
Auschwitz: Technique and Operation of the Gas Chambers

Translation of: Auschwitz: Technique et Fonctionnement des Chambres à Gaz (Manuscript)
1. Jews Persecutions 2. Holocaust, Jewish (1939 1945) 3. World War 1939-1945

Copyright © 1989 PRESSAC KLARSFELD
Published in 1989 by THE BEATE KLARSFELD FOUNDATION, New York. All rights reserved.
No parts of the contents of this book may be reproduced without the written permission of the publishers.

Printed in 1989 by Zale S. Koff Graphics Inc., New York, N.Y.

Layout and type setting Annette ZAIDMAN, Paris

THE BEATE KLARSFELD FOUNDATION would like to acknowledge the invaluable assistance and contribution of Alan Handell and Zale S. Koff of ZALE S. KOFF GRAPHICS, Inc., New York, N.Y., for their support and production of this major work.