page 378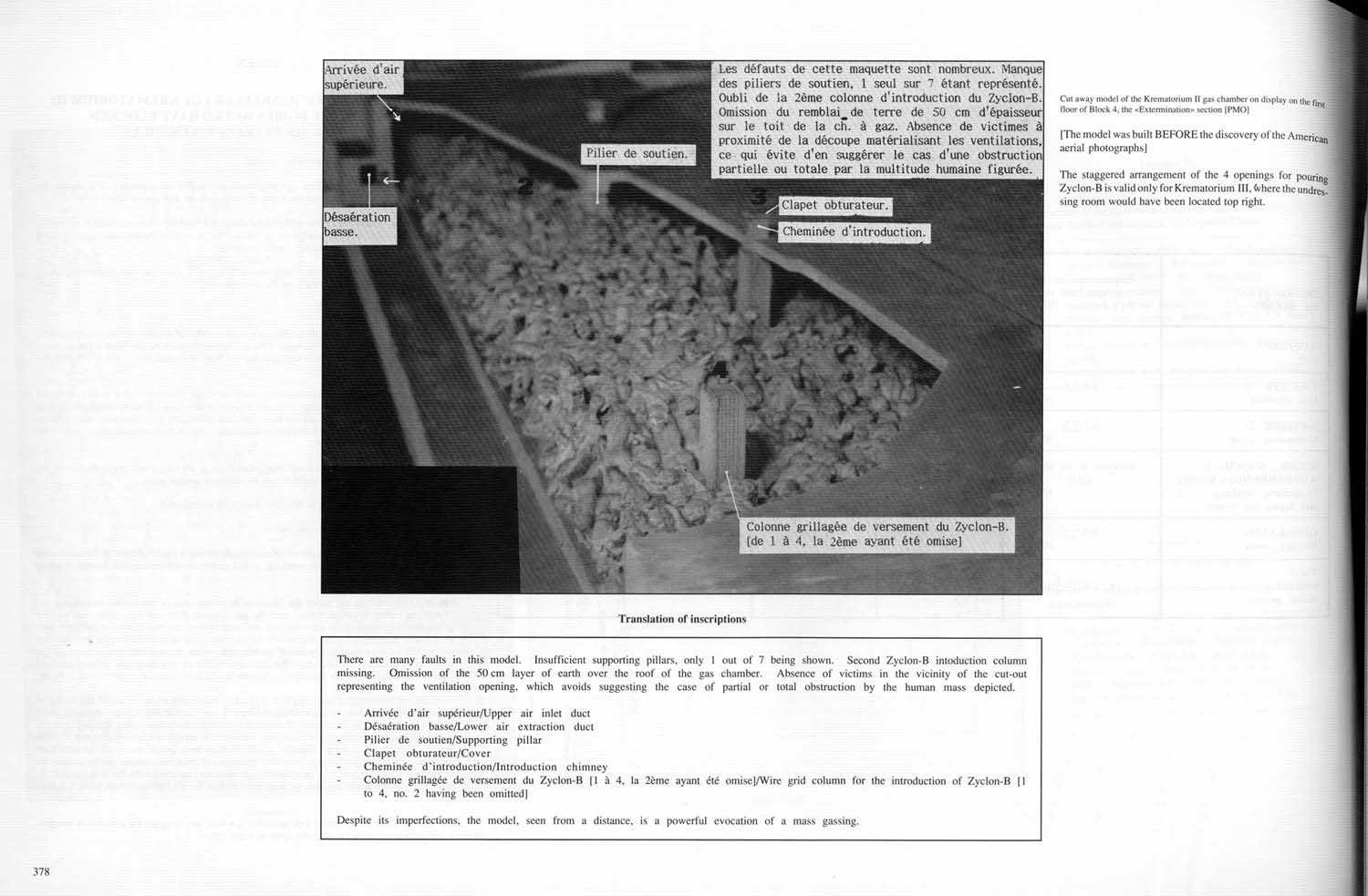 Cut away model of the Krematorium II gas chamber on display on the first floor of Block 4, the "extermination" section [PMO]

[The model was built BEFORE the discovery of the American aerial photographs]

The staggered arrangement of the 4 openings for Pouring Zyklon-B is valid only for Krematorium III, where the undresssing room would have been located top right.

---
Translation of inscriptions
There are many faults in this model. Insufficient supporting pillars, only 1 out of 7 being shown. Second Zyklon-B introduction column missing. Omission of the 50 cm layer of earth over the roof of the gas chamber. Absence of victims in the vicinity of the cut-out representing the ventilation opening, which avoids suggesting the case of partial or total obstruction by the human mass depicted.
·
Arrivée d'air supérieur / Upper air inlet duct
·
Désaération basse / Lower air extraction duct
·
Pilier de soutien / Supporting pillar
·
Clapet obturateur / Cover
·
Cheminée d'introduction / Introduction chimney
·
Colonne grillagée de versement du Zyklon-B [1 à 4, la 2ème ayant été omise] /
Wire grid column for the introduction of Zyklon-B [1 to 4, no. 2 having been omitted]
Despite its imperfections, the model, seen from a distance is a powerful evocation of a mass gassing.