page 352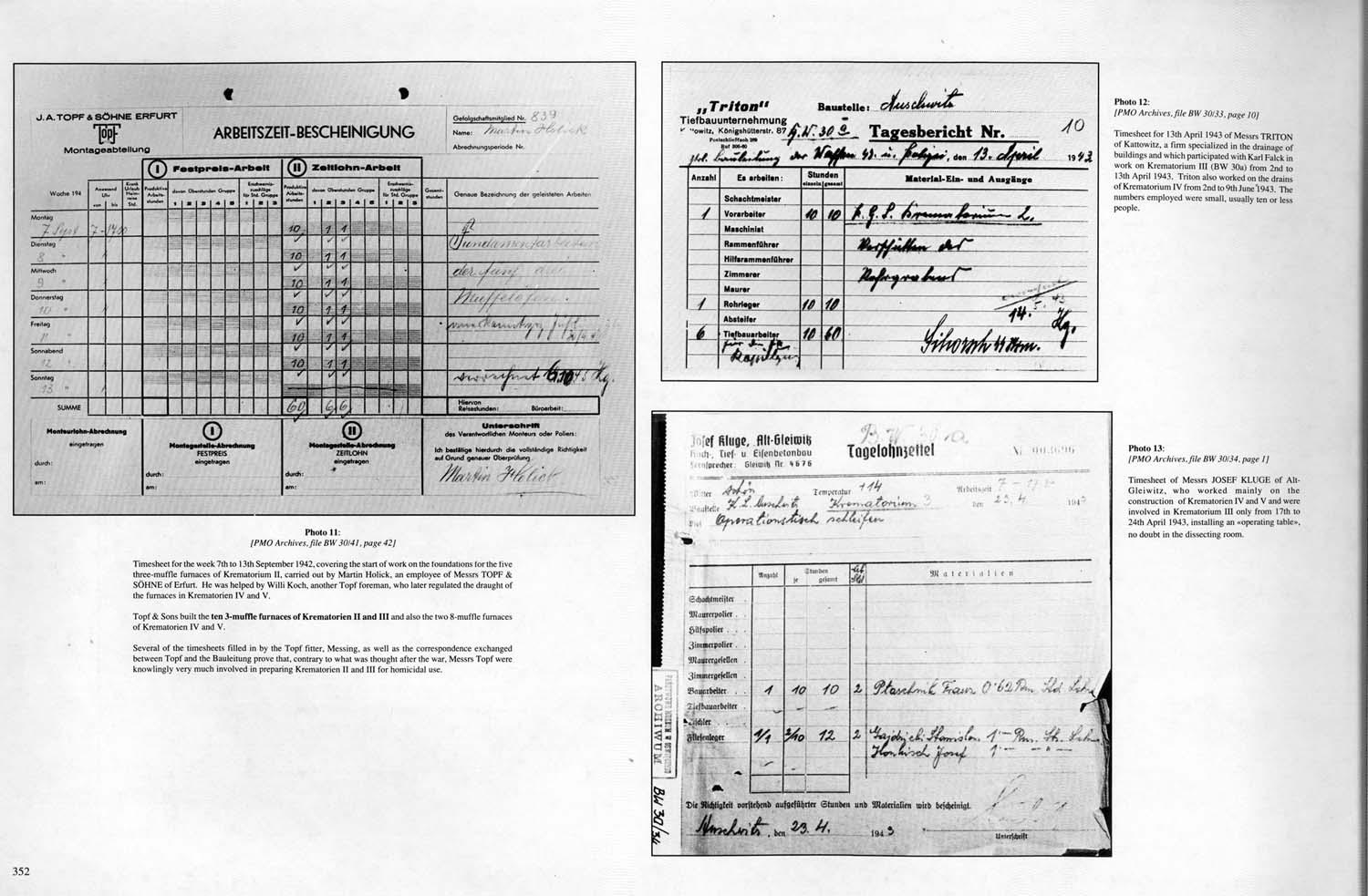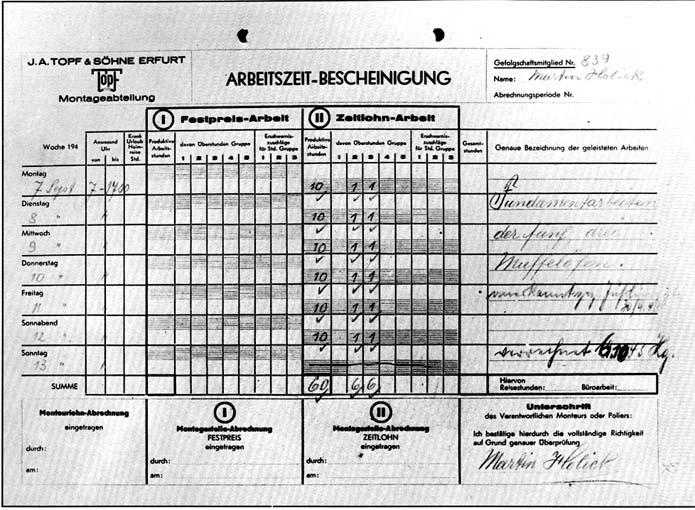 ---
Photo 11:
[PMO Archives. file BlV 1041. page 42]
Timesheet for the week 7th to 13th September 1942, covering the start of work on the foundations for the live three-muffle furnaces of Krematorium II. carried out by Martin Holick, an employee of Messrs TOPF & SOHNE of Erfurt. He was helped by Willi Koch, another Topf foreman, who later regulated the draught of the furnaces in Krematorien IV and V.

Topf & Sons built the ten 3-muffle furnaces of Krematorien II and III and also the two 8-muffle furnaces of Krematorien IV and V.

Several of the timesheets filled in by the Topf fitter, Messing, as well as the correspondence exchanged between Topf and the Bauleitung prove that. contrary to what was thought after the war, Messrs Topf were knowingly very much involved in preparing Krematorien II and III for homicidal use.
---
Photo 12:
[PMO Archives. file BW 30/33, page 10]

Timesheet for 13th April 1943 of Messrs TRITON of Kattowitz, a firm specialized in the drainage of buildings and which participated with Karl Falck in work on Krematorium III BW 30.1 from 2nd to 13th April 1943. Triton also worked on the drains of Krematorium IV from 2nd to 9th June 1943. The numbers employed were small, usually ten or less people.

---
Photo 13
[PMO Archives. file BW 30/34, page 10]

Timesheet of Messrs JOSEF KLUGE of Alt-Gleiwite, who worked mainly on the construction of Krematorien IV and V and were involved in Krematorium III only from 17th to 24th April 1943, installing an "operating table", no doubt in the dissecting room.