page 34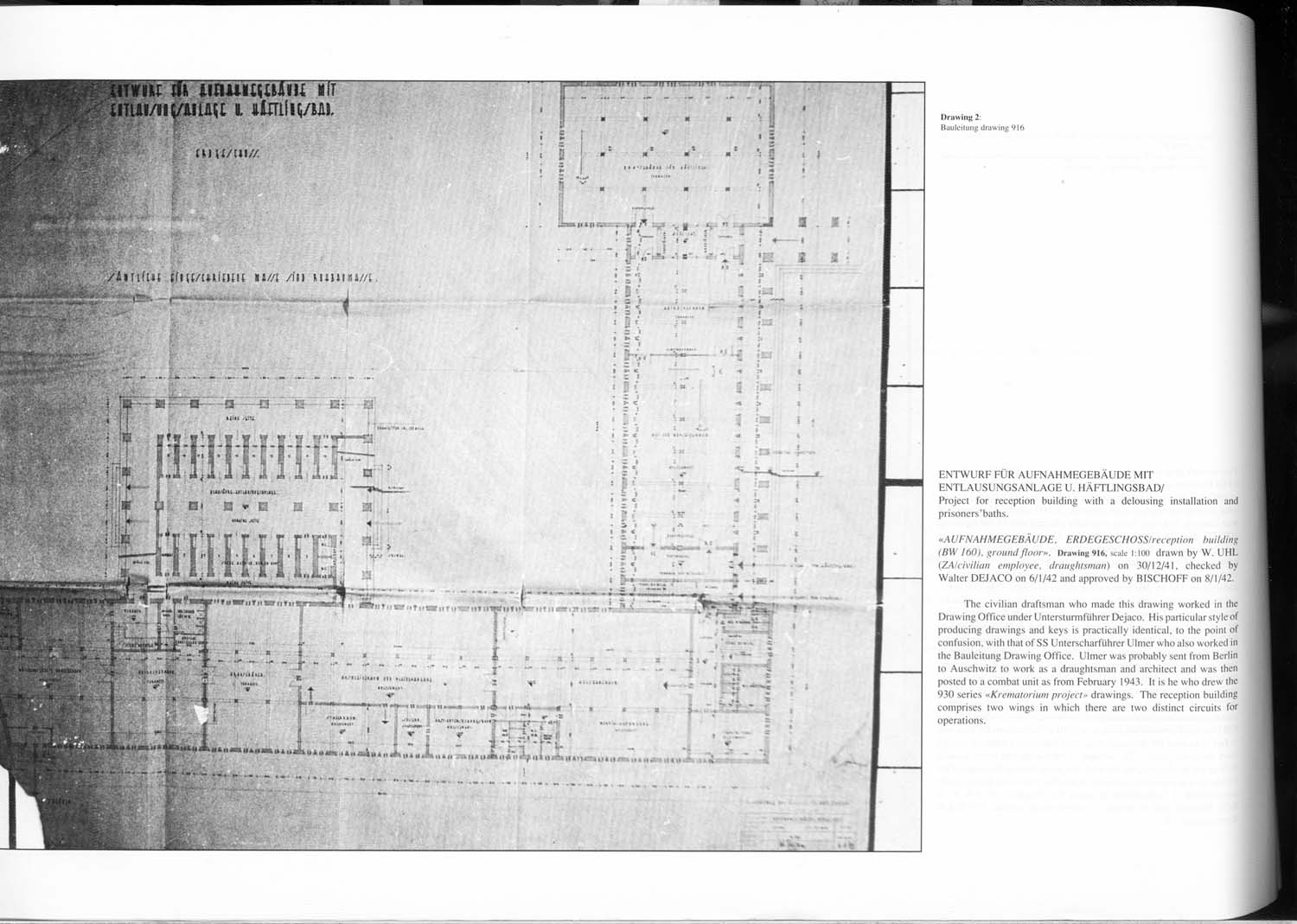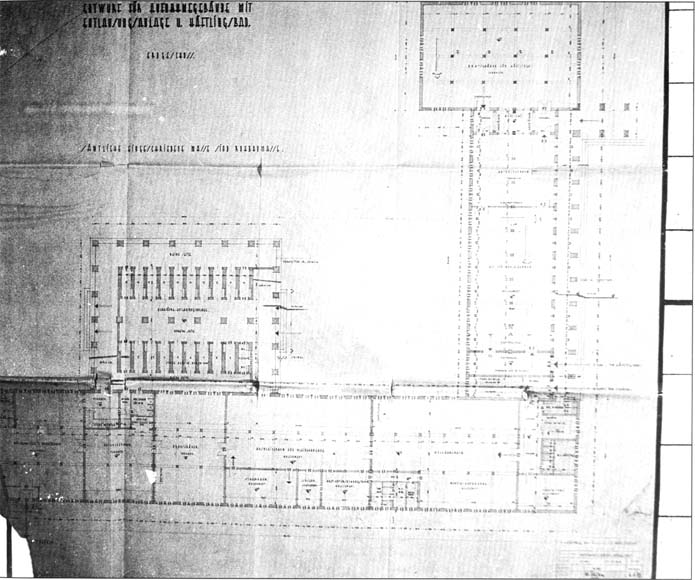 Drawing 2
Bauleitung drawing 916
ENTWURF FÜR AUFNAHMEGEBÄUDE MIT ENTLAUSUNGSANLAGE U. HÄFTLINGSBAD / Project for reception building with a delousing installation and prisoners baths.

"AUFNAHMEGEBÄUD, ERDEGESCHOSS / reception building (BW 160], ground floor" Drawing 916 Scale 1:100 drawn by W. UHL (ZA / civilian employee, draughtsman) on 30/12/41, checked by Walter DEJACO on 6/1/42 and approved by BISCHOFF on 8/1/42.

The civilian draftsman who made this drawing worked in the Drawing Office under Unterstürmführer DEJACO. His particular style of producing drawings and keys is practically identical to the point of confusion, with that of SS Unterscharführer Ulmer who also worked in the Bauleitung Drawing Office. Ulmer was probably sent from Berlin to Auschwitz to work as a draughtsman and architect and was then posted to a combat unit as from February 1943. It is he who drew the 930 series "Krematorium project" drawings. The reception building comprises two wings in which there are two distinct circuits for operations.