page 28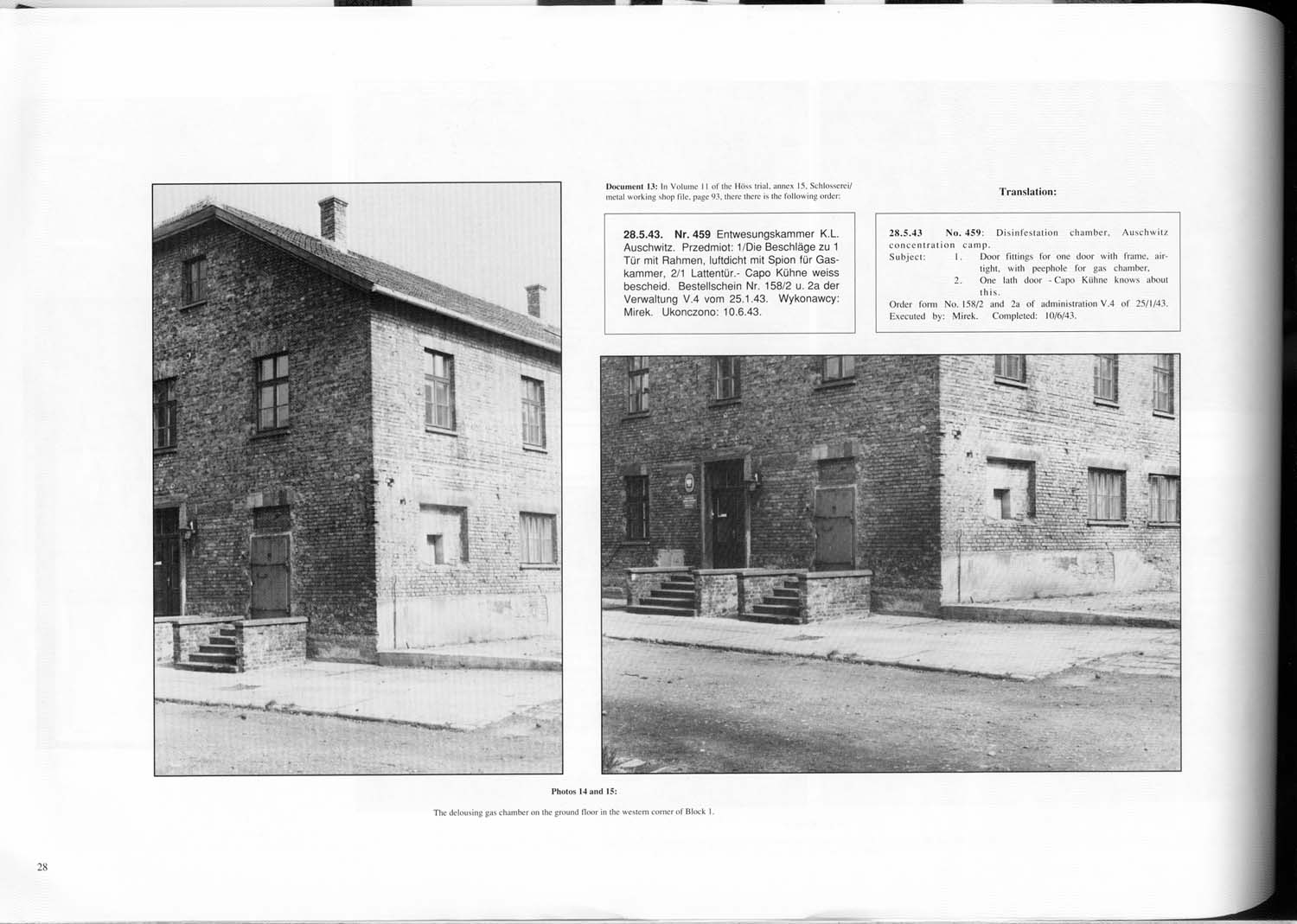 Photos 14 and 15:
The delousing chamber on the ground floor in the western corner of Block 1.
Document 13: In Volume 11 of the Hoess trial, annex 15, Schlosserei /
metal working shop file, page 93, there is the following order:
Translation:
28.5.43. Nr. 459 Entwesungskammer K.L. Auschwitz. Przedmiot: 1/Die Beschläge zu 1 Tür mit Rahmen, luftdicht mit Spion für Gaskammer, 2/1 Lattentür.- Capo Kühne weiss bescheid. Bestellschein Nr. 158/2 u. 2a der Verwaltung V.4 vom 25.1.43. Wykonawcy: Mirek. Ukonczono: 10.6.43.

28.5.43 No. 459: Disinfestation chamber. Auschwitz concentration camp.
Subject: 1.
Door fittings for one door with frame, airtight, with peephole for gas chamber.
2.
One lath door — Capo Kühne knows about this.
Order form No. 159/2 and 2a of administration V.4 of 25/1/43. Executed by: Mirek. Completed: 10/6/43.