page 221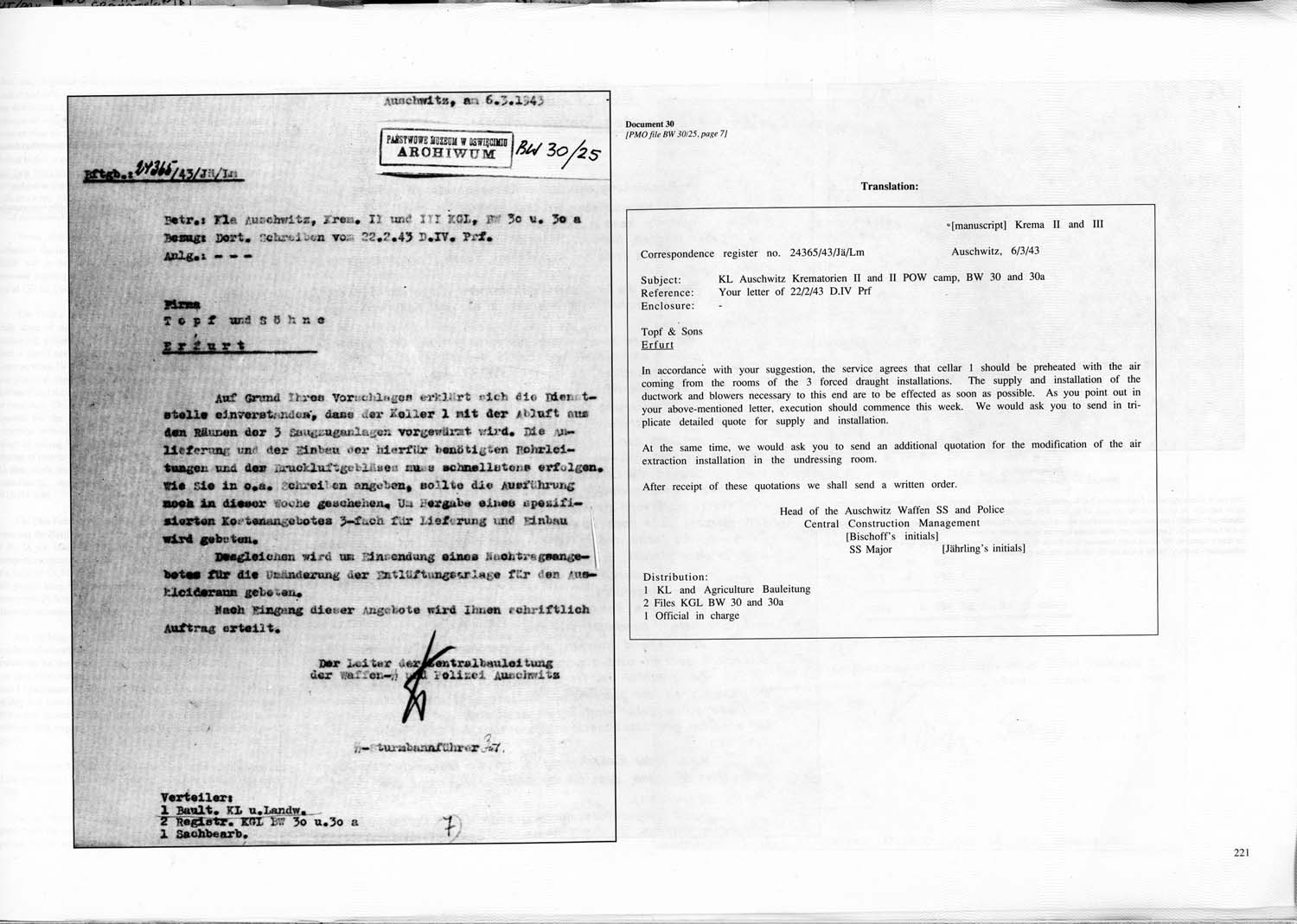 Document 30
[PMO file BW 30/25, page 7]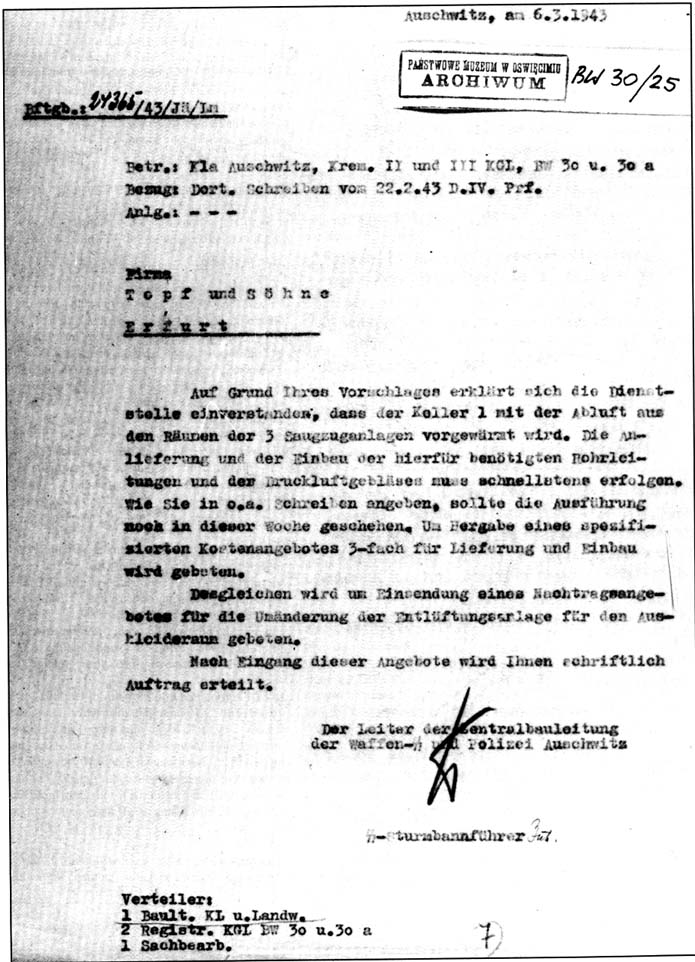 ---
Translation:
[manuscript] Krema II and III
Correspondence register no. 24365/43/Jä /Lm
Auschwitz. 6/3/43
Subject: KL Auschwitz Krematorien II and II POW camp, BW 30 and 30a
Reference: Your letter of 22/2/43 D.IV Prf
Enclosure: —

Topf & Sons
Erfurt

In accordance with your suggestion, the service agrees that cellar 1 should be preheated with the air coming from the rooms of the 3 forced draught installations. The supply and installation of the ductwork and blowers necessary to this end are to be effected as soon as possible. As you point out in your above mentioned letter. execution should commence this week. We would ask you to send in triplicate detailed quote for supply and installation.

At the same time, we would ask you to send an additional quotation for the modification of the air extraction installation in the undressing room.

After receipt of these quotations we shall send a written order.
Head of the Auschwitz Waffen SS and Police
Central Construction Management
[Bischoff's initials]
SS Major [Jährling initials]
Distribution:
1 KL and Agriculture Bauleitung
2 Files KGL BW 30 and 30a
1 Official in charge