page 219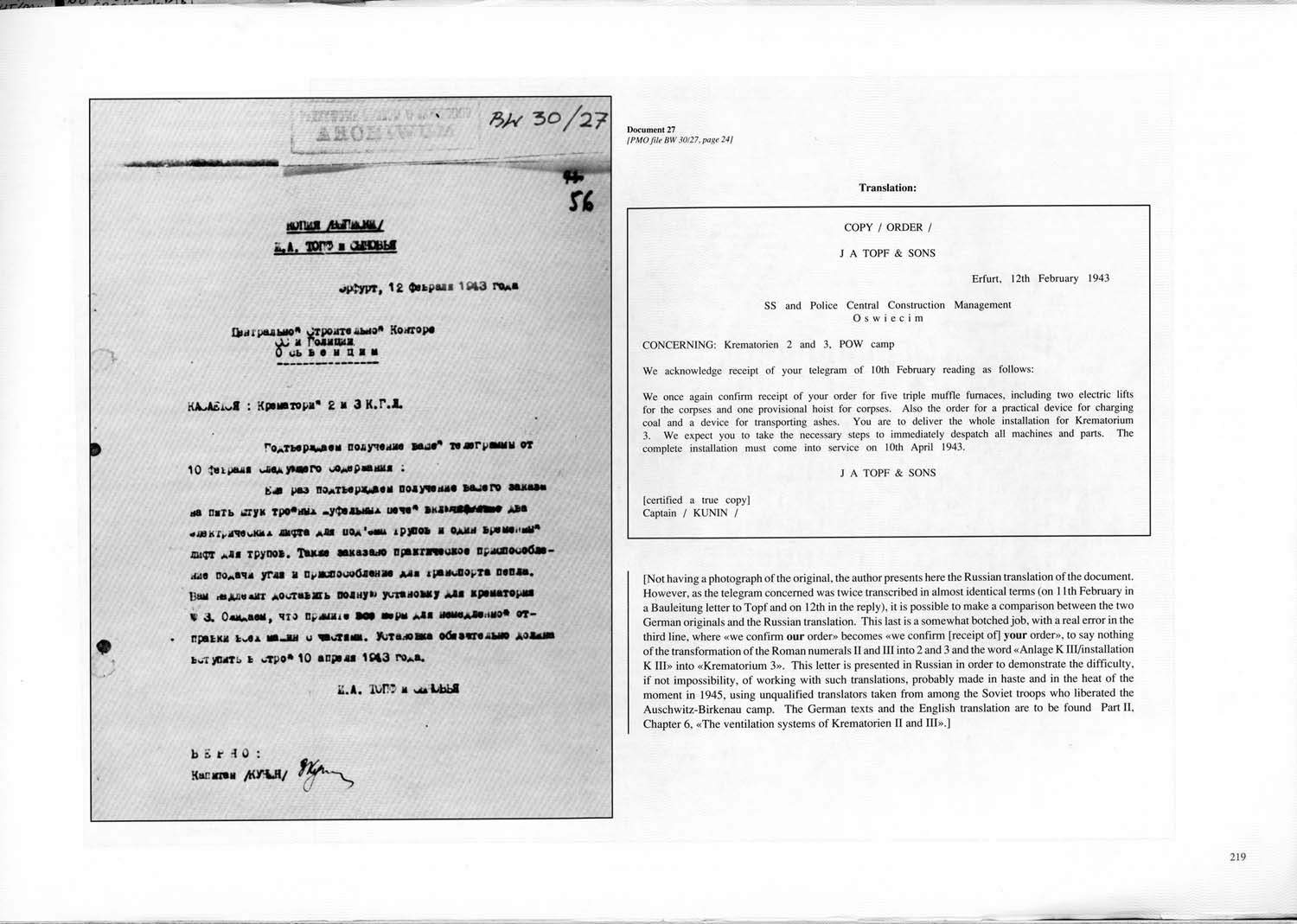 Document 27
[PMO file BW 30/27, page 24]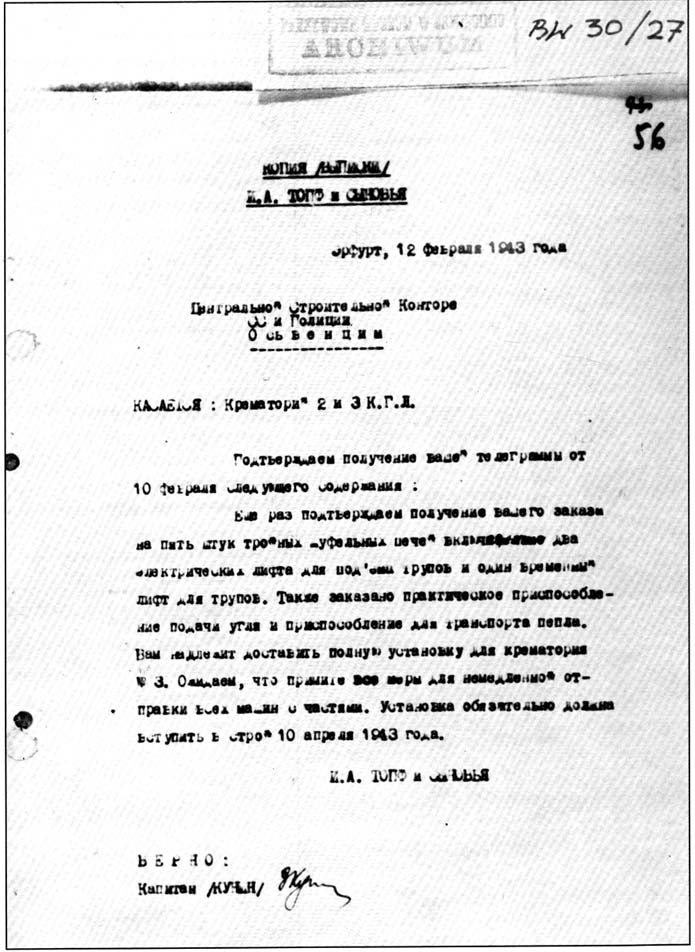 ---
Translation:
COPY / ORDER /

J A TOPF & SONS
Erfurt, 12th February 1943
SS and Police Central Construction Management
Oswiecim
CONCERNING: Krematorien 2 and 3, POW camp

We acknowledge receipt of your telegram of 10th February reading as follows:

We once again confirm receipt of your order for five triple muffle furnaces, including, two electric lifts for the corpses and one provisional hoist for corpses. Also the order for a practical device for charging coal and a device for transporting ashes. You are to deliver the whole installation for Krematorium 3. We expect you to take the necessary steps to immediately dispatch all machines and parts. The complete installation must come into service on 10th April 1943.
J A TOPF & SONS
[certified a true copy]
Captain / KUNIN /
---
[Not having a photograph of the original, the author presents here the Russian translation of the document. However, as the telegram concerned was twice transcribed in almost identical terms (on 11th February in a Bauleitung letter to Topf and on 12th its the reply), it is possible to make a comparison between the two German originals and the Russian translation. This last is a somewhat botched job, with a real error in the third line, where "we confirm our order" becomes "we confirm [receipt of] your orders", to say nothing of the transformation of the Roman numerals II and III into 2 and 3 and the word "Anlage K III / installation K III" into "Krematorium 3". This letter is presented in Russian in order to demonstrate the difficulty, if not impossibility, of working with such translations, probably made in haste and in the heat of the moment in 1945, using unqualified translators taken from among the Soviet troops who liberated the Auschwitz Birkenau camp. The German texts and the English translation are to he found Part II, Chapter 6, "The ventilation systems of Krematorien II and III".]