page 212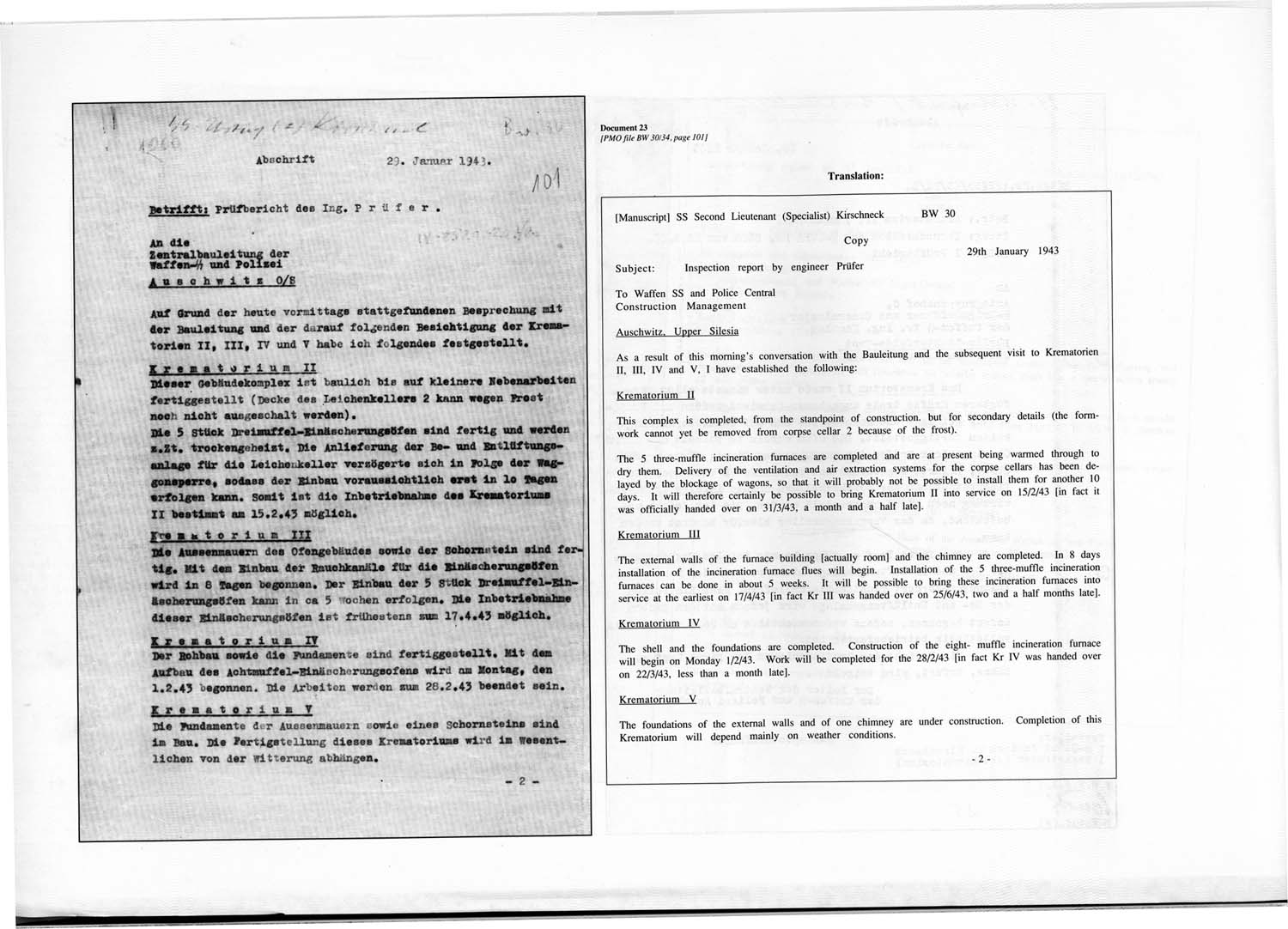 Document 23
[PMO file BW 30/34, page 101]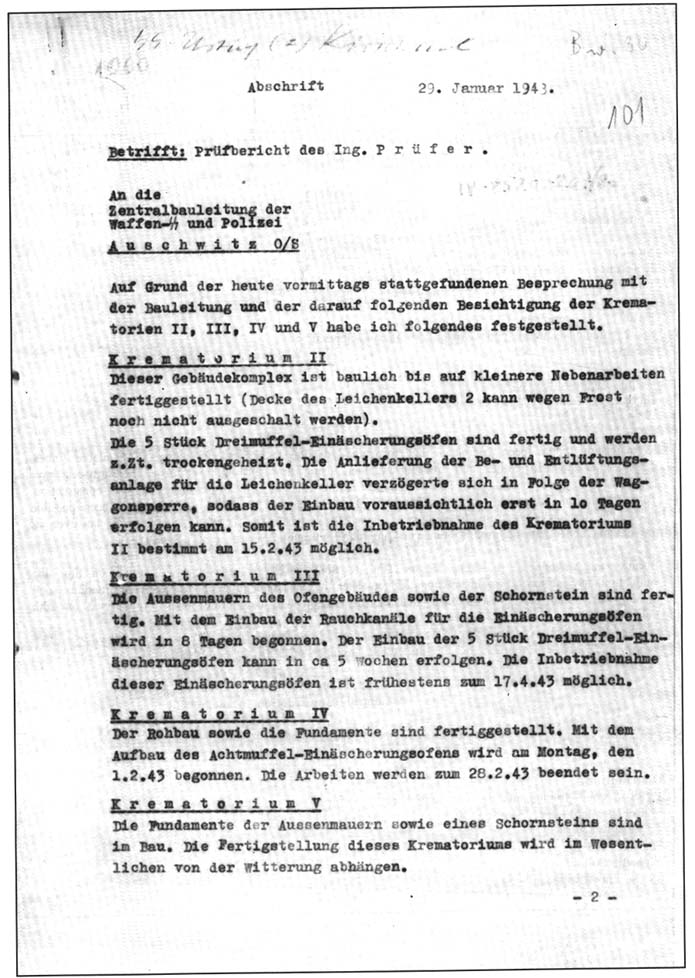 ---
Translation:
[Manuscript] SS Second Lieutenant (Specialist) Kirschneck BW 30
Copy
29th January 1943
Subject: Inspection report by engineer Prüfer
To Waffen SS and Police Central
Construction Management

Auschwitz Upper Silesia

As a result of this morning's conversation with the Bauleitung and the subsequent visit to Krematorien II, III, IV and V, I have established the following:

Krematorium II

This complex is completed, from the standpoint of construction, but for secondary details (the form work cannot yet be removed from corpse cellar 2 because of the frost).

The 5 three muffle incineration furnaces are completed and are at present being warmed through to dry them. Delivery of the ventilation and air extraction systems for the corpse cellars has been delayed by the blockage of wagons, so that it will probably not be possible to install them for another 10 days. It will therefore certainly be possible to bring Krematorium II into service on 15/2/43 [in fact it was officially handed over on 31/3/43, a month and a half late].

Krematorium III The external walls of the furnace building [actually room) and the chimney are completed. In 8 days installation of the incineration furnace flues will begin. Installation of the 5 three-muffle incineration furnaces can be done in about 5 weeks. It will be possible to bring these incineration furnaces into service at the earliest on 17/4/43 [in fact Kr III was handed over on 25/6/43, two and a half months late].

Krematorium IV

The shell and the foundations are completed. Construction of the eight muffle incineration furnace will begin on Monday 1/2/43. Work will be completed for the 28/2/43 [in fact Kr IV was handed over on 22/3/43, less than a month late].

Krematorium V

The foundations of the external walls and of one chimney are under construction. Completion of this Krematorium will depend mainly on weather conditions.