page 207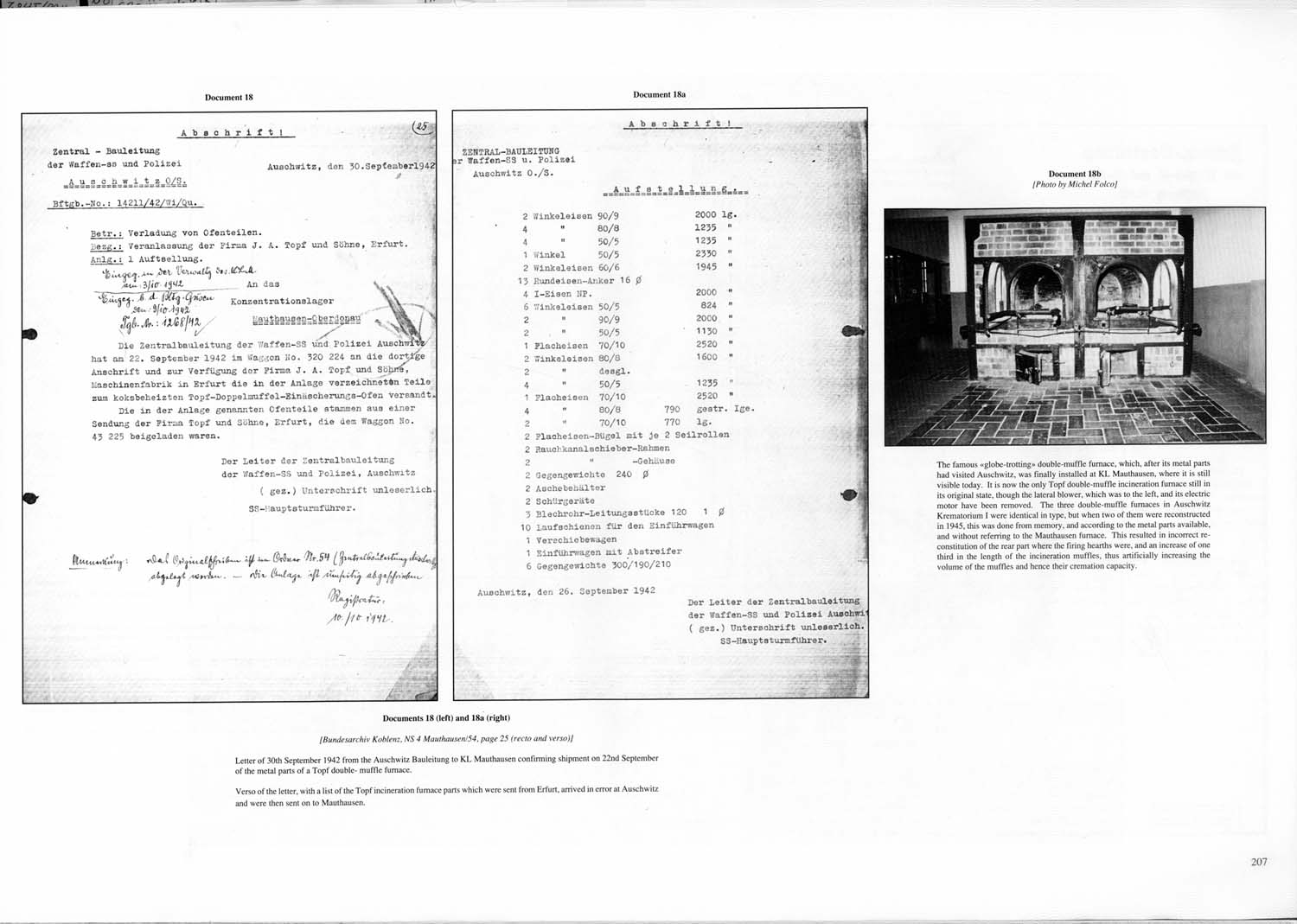 Document 18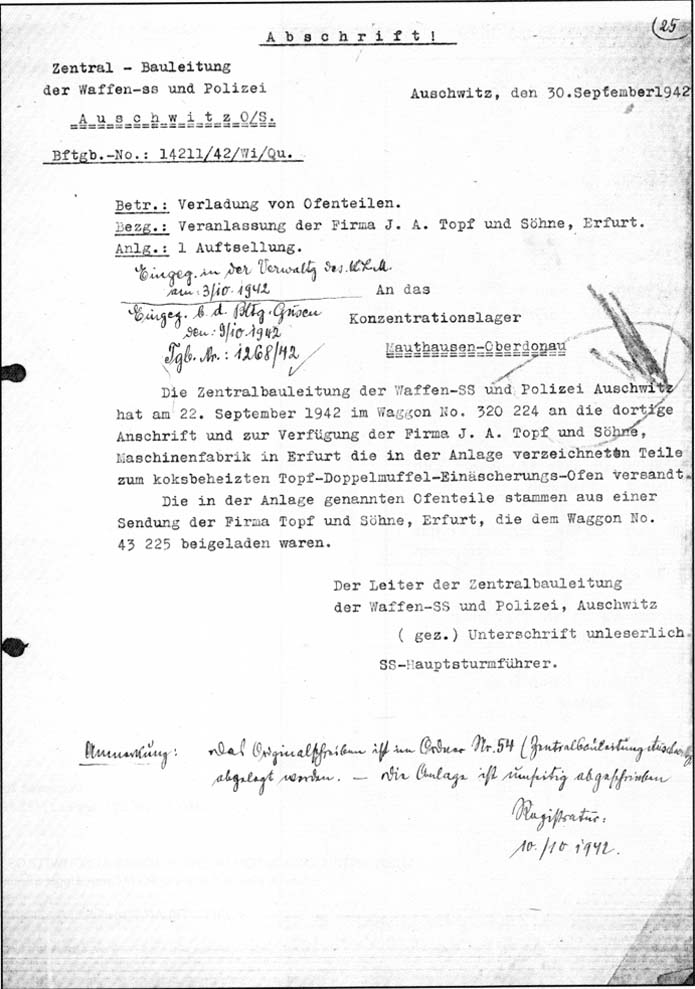 Document 19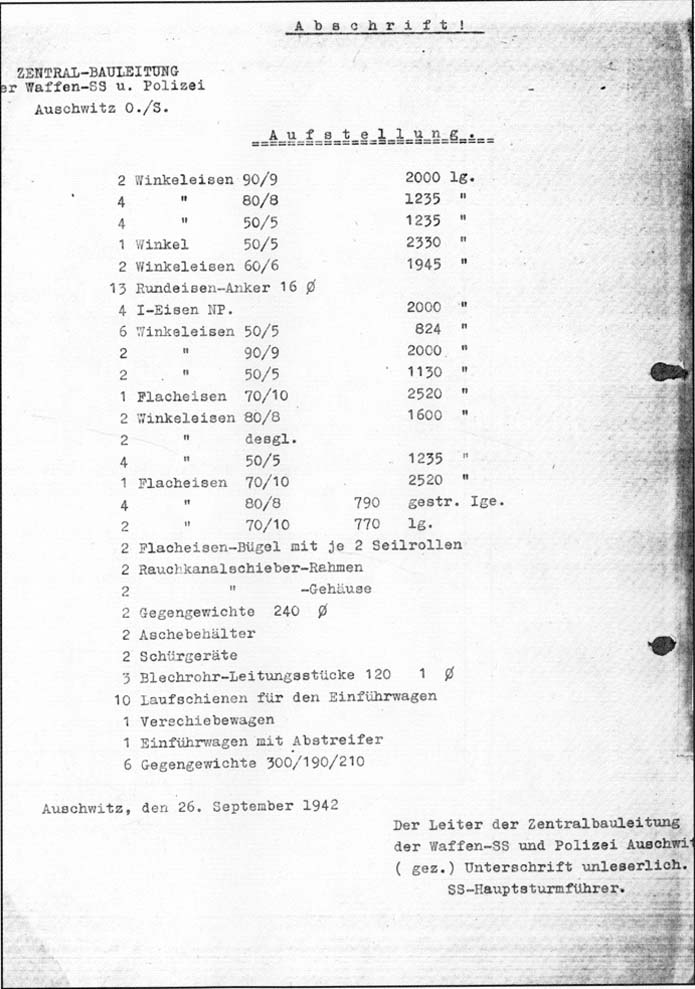 Documents 18 (top) and 18a (bottom)
[Bundesarchiv Koblenz, NS 4 Mauthausen/54, page 25 (recto and verso)]
Letter of 30th September 1942 from the Auschwitz Bauleitung to KL Mauthausen confirming shipment on 22nd September of the metal parts of a Topf double muffle furnace.

Verso of the letter, with a list of the Topf incineration furnace parts which were sent from Erfurt, arrived in error at Auschwitz and were then sent on to Mauthausen.
---
Document 18b
[Photo by Folco]
The famous "globe trotting" double muffle furnace, which, after its metal parts had visited Auschwitz, was finally installed at KL Mauthausen, where it is still visible today. It is now the only Topf double-muffle incineration furnace still in its original state, though the lateral blower, which was to the left, and its electric motor have been removed. The three double muffle furnaces in Auschwitz Krematorium I were identified in type, but when two of them were reconstructed in 1945, this was done from memory, and according to the metal parts available, and without referring to the Mauthausen furnace. This resulted in incorrect reconstruction of the rear part where the firing hearths were, and an increase of one third in the length of the incineration muffles, thus artificially increasing the volume of the muffles and hence their cremation capacity.