page 156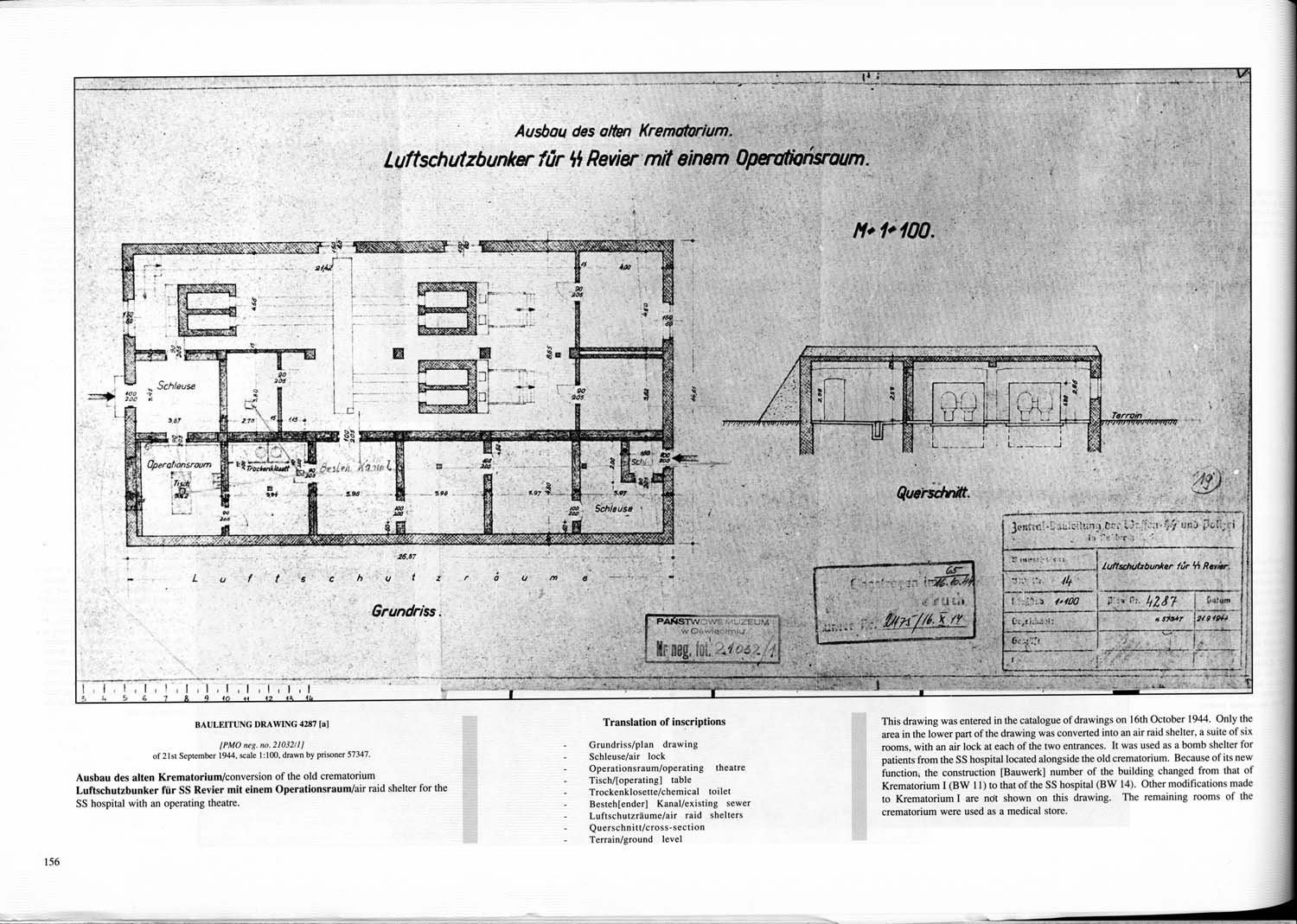 ---

BAULEITUNG DRAWING 4287 [a]
[PMO neg. no. 21032/1]
of 21st September 1944, scale 1:100, drawn by prisoner 57347.
Ausbau des alten Krematorium / conversion of the old crematorium
Luftschutzbunker für SS revier mit einem Operationsraum / air raid shelter for the SS hospital with an operating theater.
Translation of inscriptions
·
Grundriss / plan drawing
·
Schleuse / air lock
·
Operationsraum / operating theater
·
Tisch / [operating] table
·
Trockenklosette / chemical toilet
·
Besteh[ender] Kanal / existing sewer
·
Luftschutzräume / air raid shelters
·
Querschnitt / cross-section
·
Terrain / ground level

---

This drawing was entered in the catalogue of drawings on 16th October 1944. Only the area in the lower part of the drawing was converted into an air raid shelter, a suite of six rooms, with an air lock at each of the two entrances. It was used as a bomb shelter for patients from the SS hospital located alongside the old crematorium. Because of its new function, the construction [Bauwerk] number of the building changed from that of Krematorium I (BW 11) to that of the SS hospital (BW 14). Other modifications made to Krematorium I are not shown on this drawing. The remaining rooms of the crematorium were used as a medical store.