page 149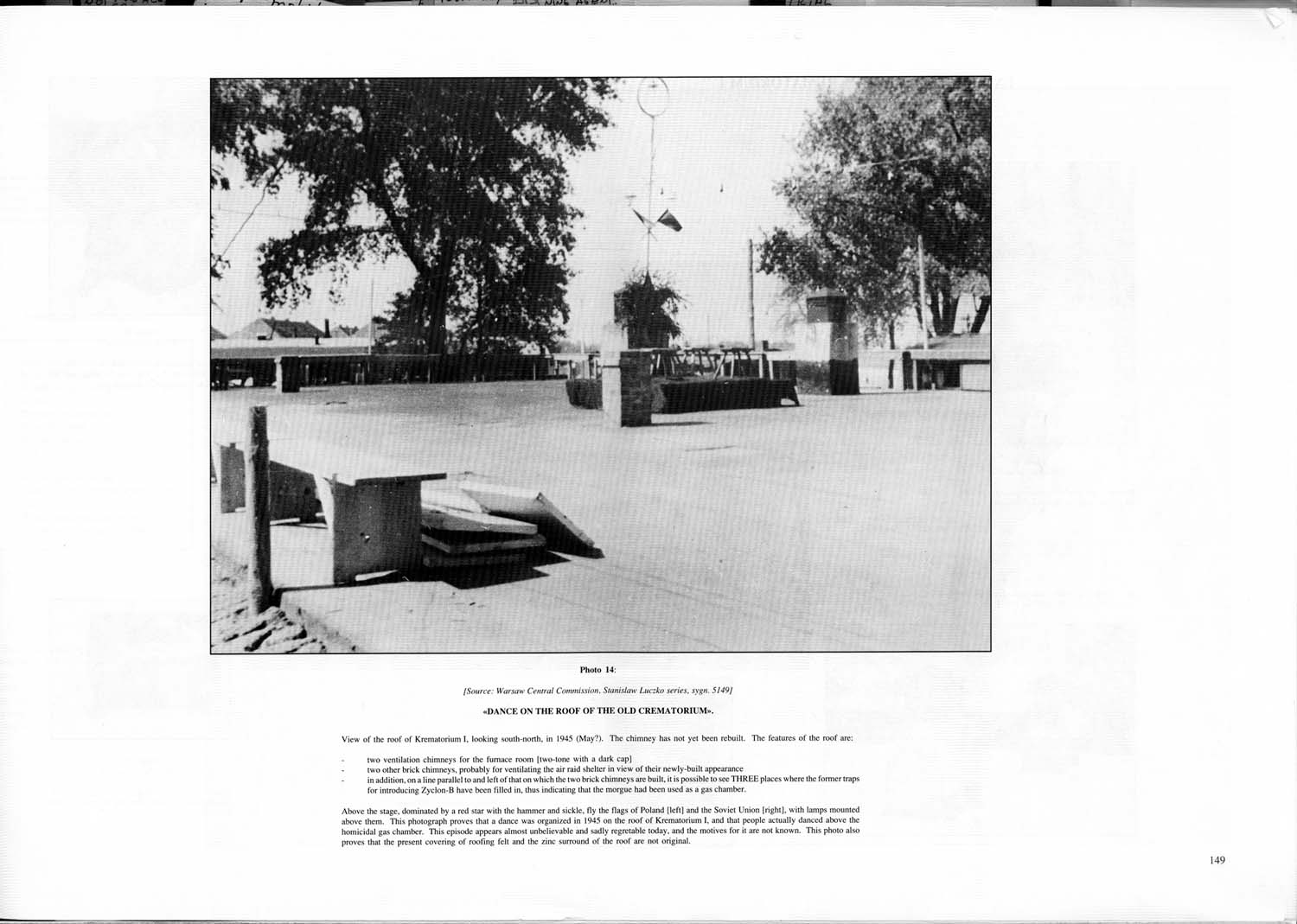 ---

Photo 14:
[Source: Warsaw Central Commission, Stanislaw
Luckzo series, sygn. 5149]

"DANCE ON THE ROOF OF THE OLD CREMATORIUM".
View of the roof of Krematorium I, looking south north, in 1945 (May?). The chimney has not yet been rebuilt. The features of the roof are:
· two ventilation chimneys for the furnace room [two tone
with a dark cap]
· two other brick chimneys, probably for ventilating the air raid shelter
in view of their newly built appearance
· in addition, on a line parallel to and left of that, on which the two brick
chimneys are built, it is possible to see THREE places where the
former traps for introducing Zyklon-B have been filled in, thus indicating
that the morgue had been used as a gas chamber.
Above the stage, dominated by a red star with the hammer and sickle, fly the flags of Poland [left] and the Soviet Union [right]. with lamps mounted above them. This photograph proves that a dance was organized in 1945 on the roof of Krematorium I, and that people actually danced above the homicidal gas chamber. This episode appears almost unbelievable and sadly regrettable today, and the motives for it are not known. The photo also proves that the present covering of roofing felt and the zinc surround of the roof are not original.